Meet the Team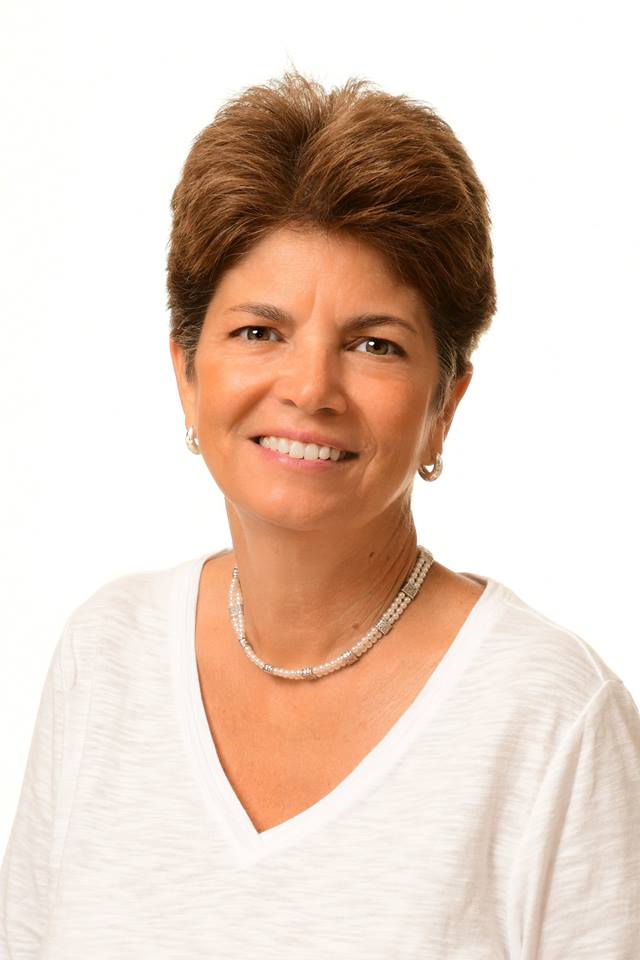 Jamie M. Powell, CFP® is originally from South Bend, Indiana and is a 1981 graduate of Indiana University-Bloomington. She has a Bachelor of Science in Marketing/Advertising. After spending six years as a sales manager in the trucking industry, she joined Financial Care Corporation. She completed the Certified Financial Planner Professional Education Program in 1991 and is fully licensed to provide knowledgeable advice regarding securities and insurance needs. In 1988 Jamie began working as a sole proprietor and is currently doing business as Capital Advisory Services, LLC. She is a Certified Financial Planning Practitioner and a Financial Representative.
Jamie and her husband, Jan, have been married 37 years and have three children, Adam, Alexandra and Zachary, 27, 22 and 20 years old, respectively. Adam will graduate with a Masters in Exercise Science this year from Northern Kentucky University, Alex is a 2020 graduate of the University of Dayton. She will continue her education this fall at Xavier University in persuit of her BSN in Nursing. Zach will be a junior this fall and is transferring to the University at Albany to join their Division 1 Men's Soccer program and continue his studies in Political Science and Economics. With the kids now in college they have started traveling more and vacationing with friends and families. They also actively support the Rare Disease Family Foundation, a non-profit organization founded by their daughter Alex which supports children and young adults and their families living with a rare disease.
---

Russ Finney, CFP® is originally from Illinois and is a 1977 graduate of the United States Air Force Academy. He received a Masters of Science Degree in Systems Management from the University of Southern California in 1988. In January 1998, Russ completed the College for Financial Planning/Certified Financial Planner Program, Denver, CO. Following graduation from the USAF Academy, Russ served as an officer and fighter pilot in the Air Force, flying the T-38, RF-4C and F-16 aircraft. Russ also held several leadership positions during his career. In 1993, Russ was hired and trained by Edward D. Jones, a national brokerage firm and established the Edward Jones office in Fairfield, OH. As an Investment Representative, Russ provided a complete array of financial brokerage services, insurance planning and financial consulting. In 1995, Russ was hired by MFI Investments Corporation, now Berthel Fisher & Company Financial Services, Inc. and was a financial consultant in several of their affiliated banks. In March 1998, he established his own independent financial planning and full-service brokerage business focusing on retirement planning, financial planning and asset management. In September of 2002 Russ merged his business with Jamie M. Powell to form Capital Advisory Services, LLC. Russ is a Certified Financial Planner practitioner.
Russ is very involved in volunteer work as Squadron Commander/Mission Pilot of Civil Air Patrol's 244th Squadron and as a Volunteer Field Representative of the National Exchange Club. Russ is married to Kathie who is the Practice Manager for Suburban Pediatrics in Mason. They have two children, Kristen and Scott (deceased). Kristen is a Mason school teacher and is married to Chris, a Cintas Manager. They have two daughters , Avery and Caroline. Scott was an attorney with Wilmer Hale, an international law firm and is survived by his spouse, Jen, a Springboro teacher and their two daughters, Addy and Emmy.
---
Mark J. Ertel is originally from Kentucky and is a 1971 graduate of Ohio State University, Columbus, OH. After 21 years managing sales and service employees in the machine tool and diagnostic imaging equipment throughout the U.S., Mark joined AXA Advisors/Equitable in 1992. He received his insurance license in 1983, has been a Chartered Financial Consultant since 2003 and a Chartered Life Underwriter since 2004. Mark received his security licenses in 1993 and has been licensed as an Financial Professional since 1999. Mark received his Securities Principal license in 2001 and his Municipal Securities Principal license in 2006.
Mark has managed offices and investment advisors for AXA in Cincinnati and Dayton, OH. He was awarded the title of Retirement Planning Specialist after completion of a course of study at The Wharton School of Business at the University of Pennsylvania.
As an Investment Representative, Mark provided a complete array of financial brokerage services, insurance planning and financial consulting. Mark is a guest lecturer on Financial Planning, Investment, Debt and Retirement Planning for the Medical Resident program at the University of Cincinnati School of Medicine. In 2013, Mark joined CAS, LLC as an Investment Advisor Representative.
---
Raymond S. Erickson, ("Scott"), is the newest member to our team. Scott is originally from New Jersey and is a 1988 graduate of the University of Cincinnati - with a Bachelor of Arts in Economics/Business Management. Among his impressive list of credentials is Licensed Financial Professional, Licensed Insurance Agent, specializing in Asset & Risk Management, Business & Estate Planning, and Wealth Management.
Prior to joining Capital Advisory Services in 2013, Scott worked for AXA-Equitable in New York, NY as a financial professional for 8 years. Some of his duties at AXA included Client Presentations, Development and Implementation of Detailed Retirement Strategies, Comprehensive Financial Planning, Identifying and Prioritizing Goals, Wealth Protection through varied Insurances, Risk Management and Professional Advice.
Scott is the Business Development Manager for the STEP Resources, LLC. STEP Resources, LLC. is a professional energy consulting and services firm that specializes in energy procurement and price risk management services. STEP works both locally and nationally to procure energy for corporations, municipalities, universities, hotels and large industrial and commercial entities. Scott also sells Property and Casualty Insurance Coverage through American Heritage Insurance Group, located in Montgomery, OH.