Services and Investments We Provide
We are independent Financial Professionals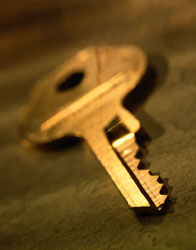 providing many financial planning services. As independent financial professionals we have the freedom to offer a large variety of investments. We are very confident in our ability to generate sustainable, lifetime retirement income for our clients. We do this with a an array of traditional and alternative investments which are listed below. These alternative investments are designed to be non-correlating investments to the markets and help to reduce volatility in our clients porfolios. Even though some of our clients have worked with other financial professionals for many years, they rely on us as the provider of their alternative investments. We also advise small businesses on company retirement plans that are affordable and help create employee loyalty. Finally, we offer several types of insurance to protect our client's assets. Capital Advisory Services, LLC also has a tax preparation service with a full-time tax preparer on staff and CPA on staff. Our specific services and investments include:
Retirem

ent Income Planning

Asset Management

Comprehensive College Planning

Long-Term Retirement Asset Planning

Insurance Planning

Retirement Plan Rollovers

Financial Planning

Tax Planning

Estate Conservation



Individual Stocks

Mutual Funds (no-load and loaded)

Variable Annuities (with Living and Death Benefits)

Fixed Annuities (equity indexed annuities)

Bonds

CD's

Unit Investment Trusts



Non-Traded Real Estate Investment Trusts

Non-Traded Business Development Companies

Gas & Oil Programs

Leasing Programs

Tenant-in-Common 1031 Exchanges



INDIVIDUAL RETIREMENT ACCOUNTS:
SMALL BUSINESS/NON-PROFIT RETIREMENT PLANS:
Simplified Employee Pension Plan

(SEP)

SIMPLE IRA

401K (Traditonal and ROTH)

Profit Sharing

403b Retirement Plans



Life

Long Term Care

Disability

Health



TAX SERVICES:
Full Service Tax Preparation

Bookkeeping Services



Our firm does not provide legal or tax advice. Be sure to consult with your own tax and legal advisors before taking any action that may have tax implications. Alternative investments involve risks that may not be suitable for all investors.