Our Firm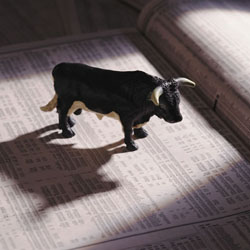 Our vision at Capital Advisory Services, LLC is that every client
achieves financial independence. When we named our firm we did so with the idea that we are in the business of providing investment advisory services to help our clients build their capital, i.e. net worth. Specifically, our mission is "to use a hands on approach to advise our clients on all aspects of their financial lives and to maximize their net worth by developing and implementing comprehensive financial strategies specifically tailored to meet their needs". We know everyone is unique, so we take the time to listen and get to know our clients.
Once our client's financial goals have been established we use a very thorough process to customize financial strategies for each of our clients. Then we systematically implement these strategies followed by periodic assessment and adjustment of these strategies to help achieve our client's financial vision. An integral component of this process is to provide an extraordinary amount of personal service.
Ultimately we want to be involved in all financial decisions made by our clients. We consider our role to be an advocate for our clients, a partner with our clients and an advisory resource to help guide our clients through even the most difficult and complex financial decisions.
Different types of investments involve varying degrees of risk including market fluctuation and possible loss of principle value. There can be no assurance that any specific investment strategy will be profitable.